Introducing…
AluSpace Internal Screening System
A great addition to our portfolio, the new AluSpace Interior Screening System has been developed to create light and airy internal environments. The system's sleek and elegant lines perfectly complement our window and door ranges.
AluSpace can be used to divide or delineate both residential and commercial spaces of any shape and size, while at the same time providing an effective acoustic barrier.
With a choice of hinged single and double doors, as well as pivot and sliding options to accompany the fixed glazed screen, the flexible and versatile system provides almost limitless design possibilities.
Extruded at our UK manufacturing plant in the southwest of England, the system has been designed and developed with ease of fabrication and installation in mind, delivering not only outstanding aesthetics, but also great value.
The elegant system requires only minimal maintenance, with the high quality design providing many years of assured, reliable performance.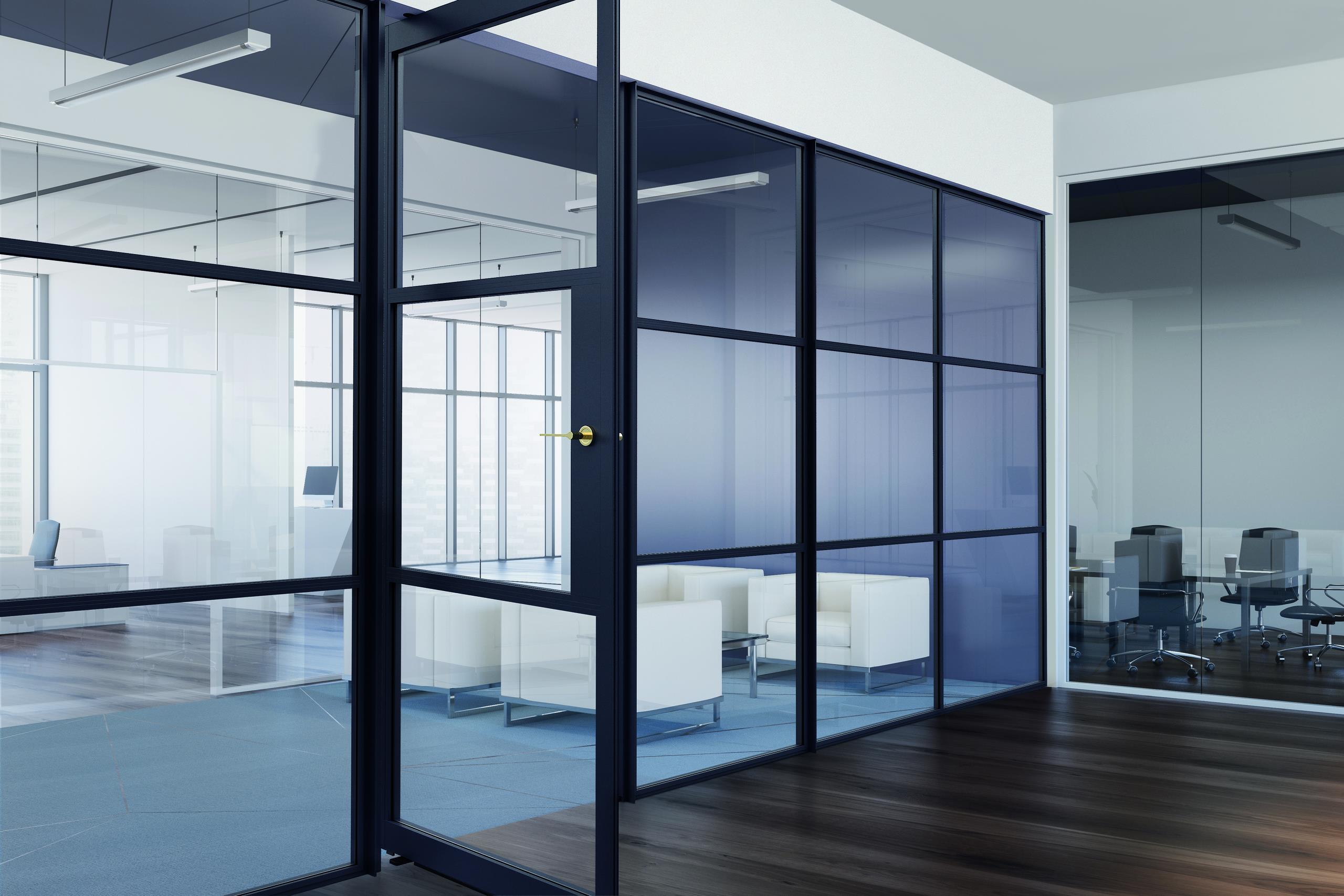 The Perfect Screening Solution
Divide or delineate internal space
AluSpace screens can be used to create and configure internal space across a wide range of applications.
Elegant, slim design style
Hugely versatile and flexible system
High quality manufacture
Low maintenance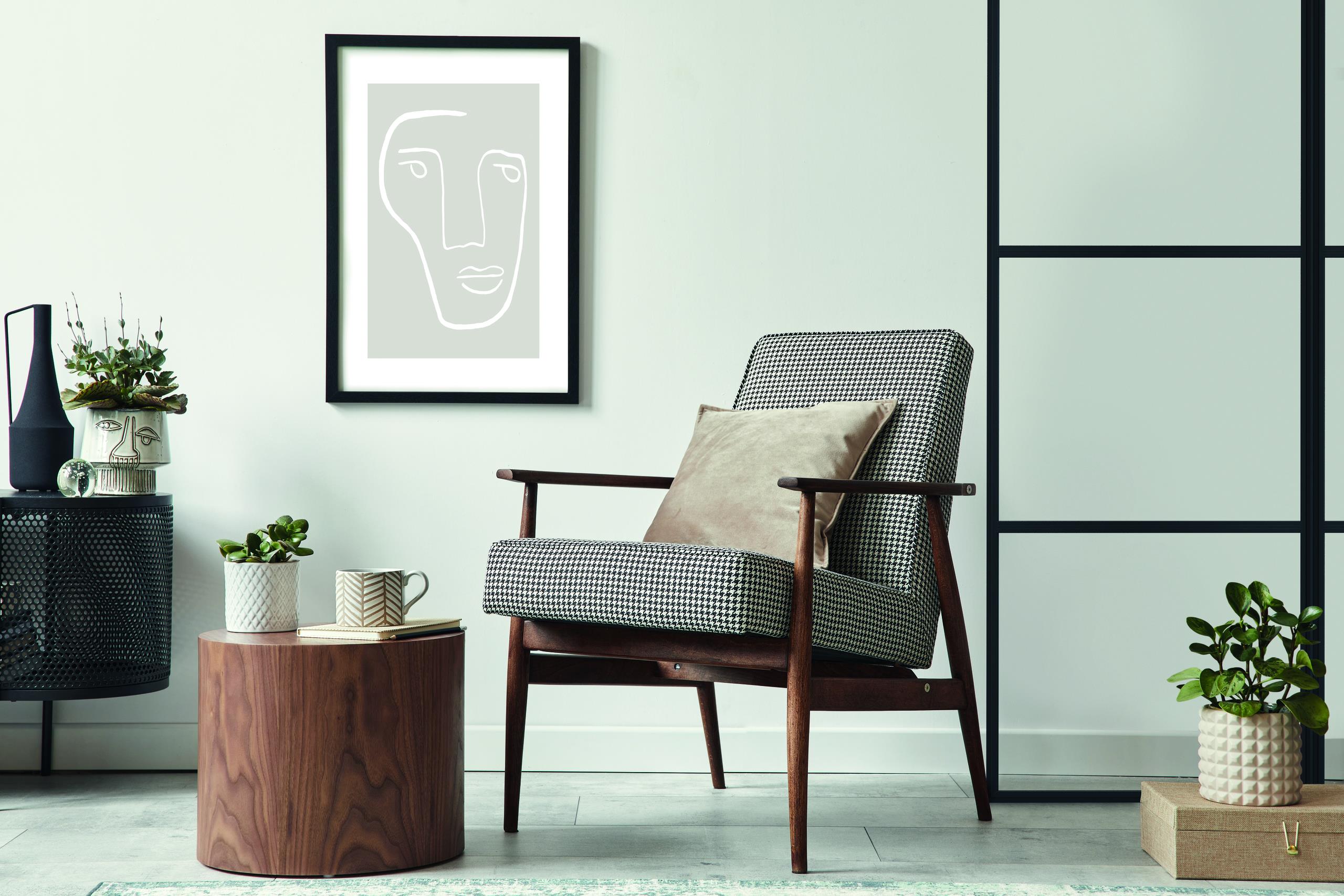 Creating Space & Light
The elegant system combines privacy with light and space
AluSpace gives architects and interior designers the opportunity to create space and light in any internal environment. With a huge range of colour and design options, and just a small number of core components, the system can be used to elegantly partition living or working space of any size or shape.
Wide Range of Options
Wide range of options for architects and designers
For the all-important finishing touches, AluSpace offers a wide range of options and accessories, including a choice of classic, modern and industrial handles, all of which may be supplied in a matched, contrasting or complementary colour to the screen and doors.
Options extend to include visible hinges or concealed pivot or sliding mechanisms, enabling the systems to be completely tailored to meet virtually any design style.
Single, double, pivot and sliding doors, as well as fixed screens
Extensive choice of colours
Wide range of accessories, supplied in matching or complementary colour

Hinged Doors
With a range of width, glazing, hinge and furniture options, our doors can be configured to suit any design theme, from traditional to minimalist and contemporary to industrial.
Sliding Doors
Sliding doors provide the option to close or partially open the internal screen, with a choice of a contemporary or vintage rail options to echo the overall design.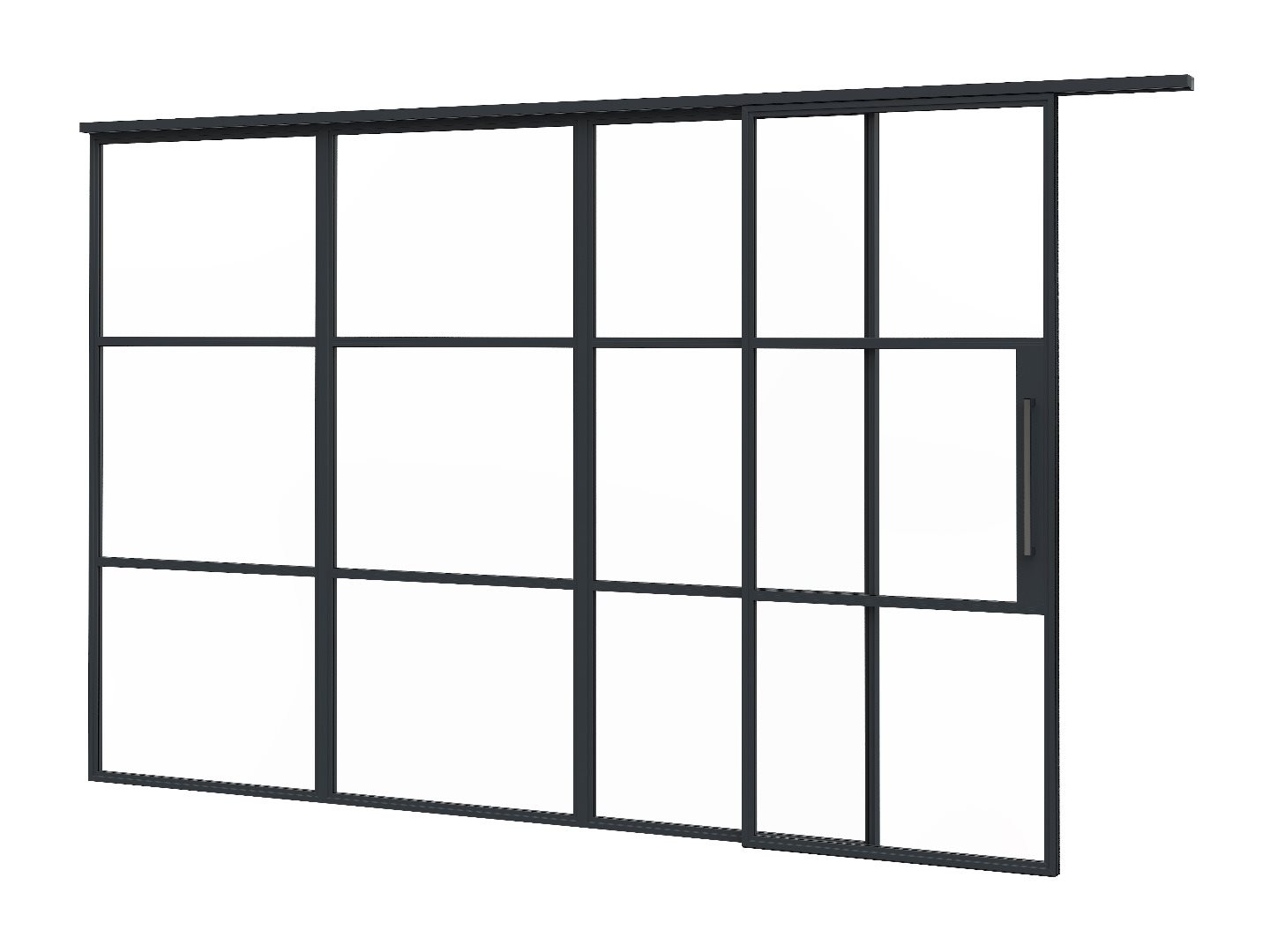 Pivot Doors
Our pivot screen options provides the flexibility to instantly change the way the internal space is configured. Available up to 2 metres wide and with standard or soft close options.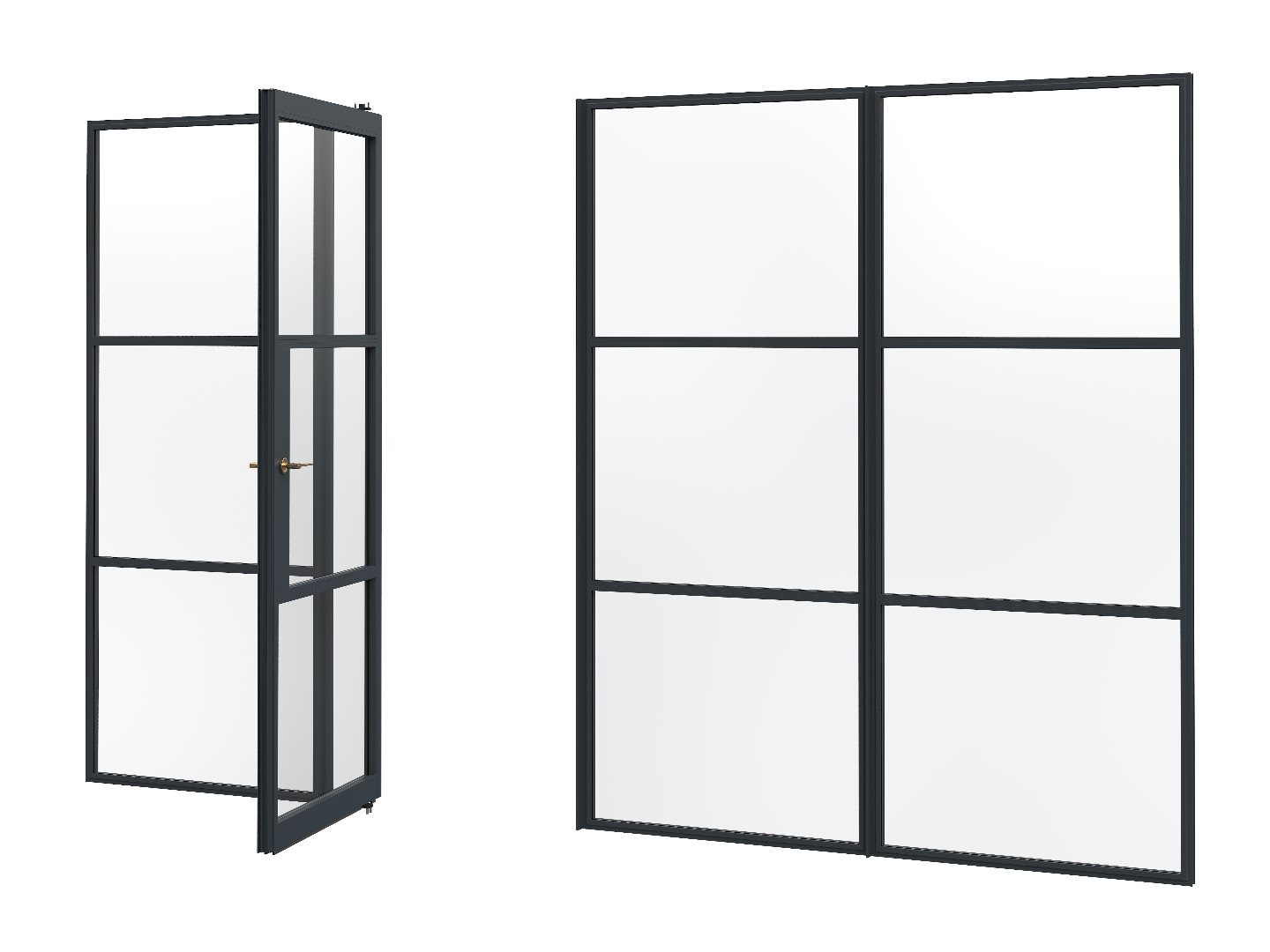 Fixed Screen
AluSpace fixed sceens give architects and interior designers the opportunity to elegantly partition living or working spaces.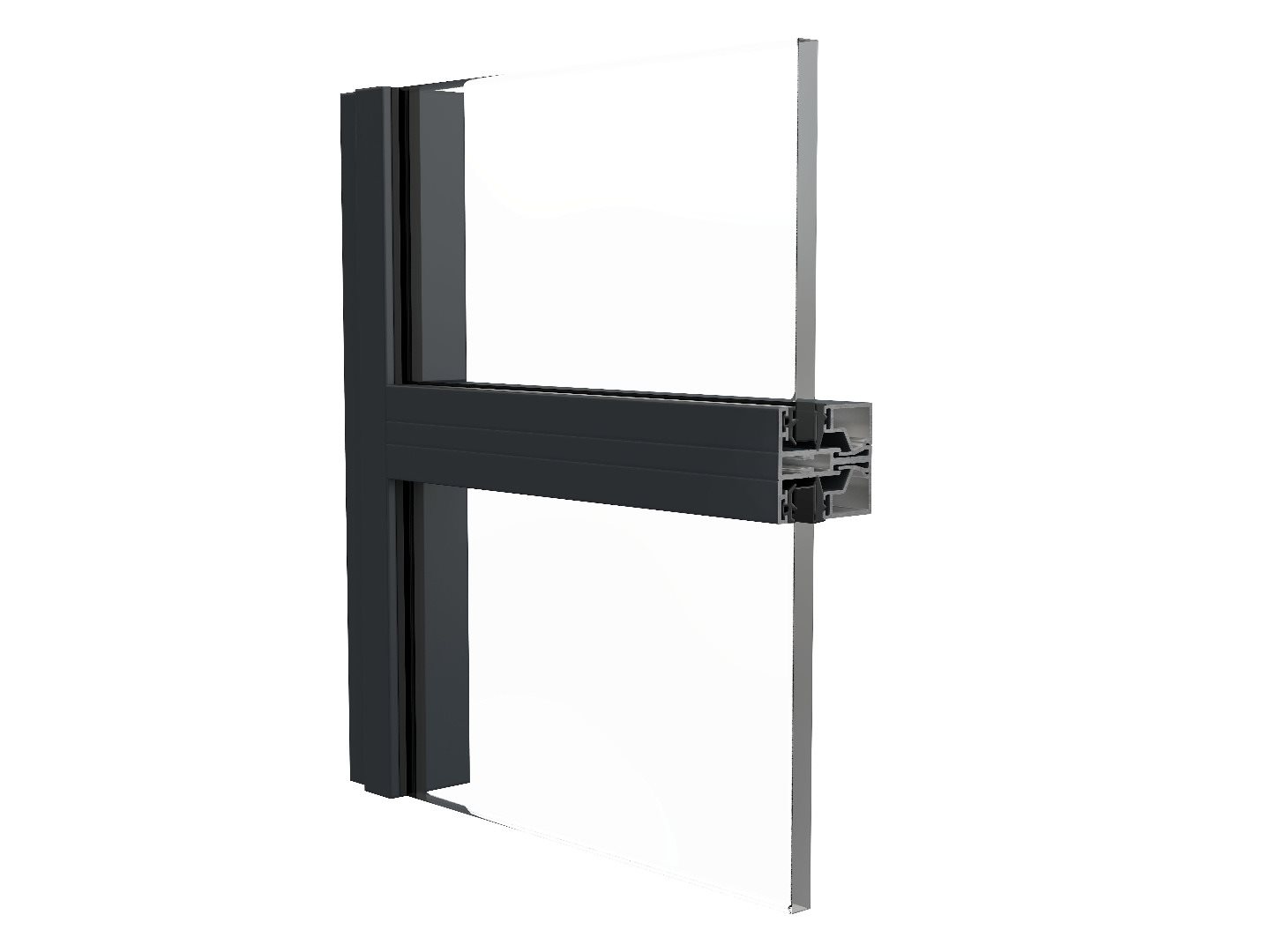 For further information on AluSpace visit the product catalogue.